Matt Ryan out of practice for undisclosed personal reasons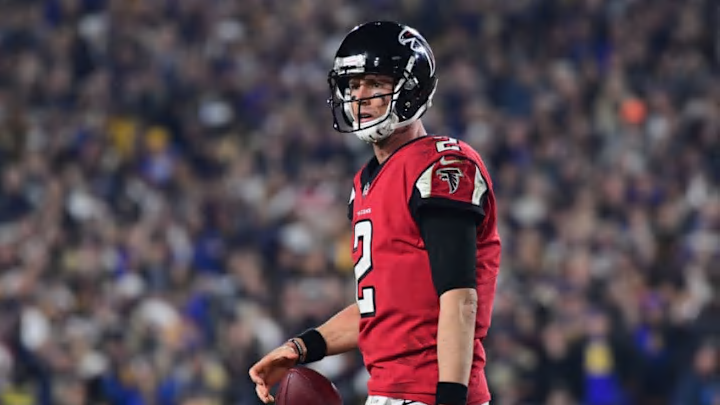 LOS ANGELES, CA - JANUARY 06: Quarterback Matt Ryan /
Atlanta Falcons Quarterback Matt Ryan did not participate in Tuesday's practice due to undisclosed personal reasons as confirmed by the team.
Atlanta Falcons quarterback Matt Ryan did not participate in the team's practice on Tuesday due to undisclosed personal reasons. ESPN.com's Vaughn McClure originally reported Ryan missing from the start of practice.
Many speculated that he was out due to some type of injury, but the team announced shorty after that that it was due to a family matter.
According to the Falcons, the matter was between Ryan and his wife Sarah. D. Orlando Ledbetter of the Atlanta Journal-Constitution asked Falcons media representative Brian Cearns if the absence was due to her pregnancy.
He said in response that out of respect to Ryan and his family, this information would not be disclosed (Via Fox 5 Sports).
Ryan was officially listed as out of practice due to it being non-injury related on the Falcons' injury report for Tuesday. At the time of his announced absence, McClure reported that despite Ryan not being there, there was still a possibility that he could come to practice. Ryan would end up not making an appearance.
The Falcons announced on Twitter that they will provide more updates as they become available. Ryan's status for practice on Wednesday is unknown at the moment. It would however be hard to imagine the 2016 NFL MVP missing many more practices for the team as they prepare for a matchup with the No. 1 seed Philadelphia Eagles in the Divisional Round of the NFL Playoffs.