It's time the Atlanta Falcons start caring for the average fan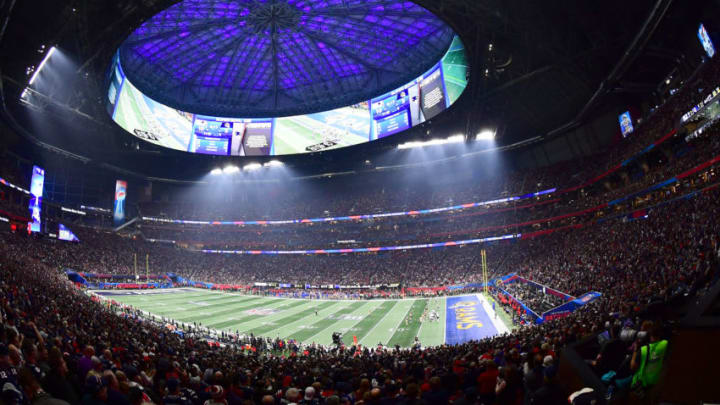 When the move to Mercedes Benz Stadium was announced, the Atlanta Falcons also decided to fall in line with organizations like the 49ers and sell personal seat licenses (PSL) in order to help subsidize some of the cost and add to the bottom line.
Sports Business Daily and the AJC recently wrote articles that stated more than $30 million in PSL's have been defaulted on since MBS opened two years ago. Nearly seven thousand PSL's have not been renewed, which will only add to the empty seats we already see at Atlanta Falcons homes games.
According to the article, the Falcons have stated they will not sell single game tickets.
This is a ridiculous stance to take at this point. The Falcons know what we all do – they have priced out the die hard fans that use to flock to the Ga Dome to watch their beloved Falcons. Now Falcons tickets are seen as a commodity and way to flaunt your status, not a way to root for a team that you have watched and rooted for your entire life.
Many excuses have been made over the first two seasons in MBS including "there are just many other places to watch the games within Mercedes Benz". Everyone from radio personalities to the Falcons front office, made those statements in year one, myself included.
After 16 home games of the same nonsensical rhetoric, it is time that the Falcons realize that the only way to give Mercedes Benz a true home field advantage is by selling single game tickets again. This will allow real Falcons fans that will be in their seats from start to finish, a chance to attend a game without having to pay secondary ticket market prices.
Arthur Blank was recognized as the "Sports Executive of the year" in 2018 for taking the bold step lowering concession food prices and making it more affordable for a family to come to the game, eat and drink. What happen? Fans bought more and spent more, which equated to 16 percent revenue increase in the food area of MBS operations. Too bad the average family in Atlanta cannot come to an actual game.
Imagine what could happen if MBS was full every Sunday for Falcons games like it is 17 times a year for Atlanta United matches.