Too soon Atlanta Falcons 2020 mock draft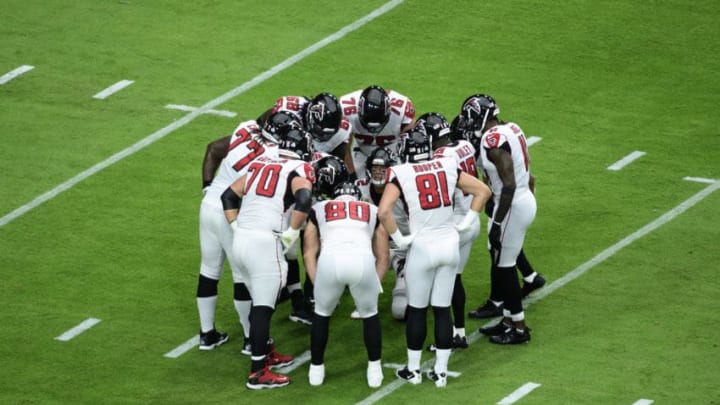 In the third round of this mock draft, the Atlanta Falcons select running back Najee Harris from Alabama. UGA fans will not like this pick because it is not D'Andre Swift, but Harris would be a solid pick for the Atlanta Falcons in the third round.
Devonta Freeman has been regressing ever since Super Bowl 51. He put together a few solid performances during the 2017 season but has not looked the same without Kyle Shanahan. Freeman's running style is broken as he does not have great vision and never takes the gap when he sees one. He does more dancing than running when he carries the football.
Ito Smith has been a solid back for the Falcons but is not the long-term answer for the Falcons as the starting running back. Smith is talented enough to lock down the number two spot at running back for the foreseeable future. He needs to work on pass blocking but is great at running between the tackles and catching the football out of the backfield.
Najee Harris is one of those running backs that can do a little of everything. He can run between the tackles, catch the ball out of the backfield, and is a great pass blocker. Many fans are probably wary of taking a running back out of Alabama after Trent Richardson.
Fans should watch this run he had against South Carolina. He stiff arms a defender and hurdles another human being on the same play. He is going to be something special at the next level.
The Atlanta Falcons need to move on from Freeman by trading him or making him a June first cut. They need to move on from him and his contract as the Falcons have key pieces they still need to re-sign like Austin Hooper.