Atlanta Falcons defensive line will be tested against the Colts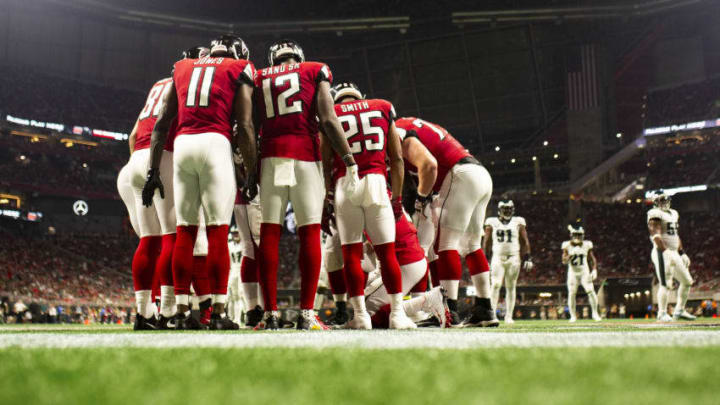 Coming off a huge win on Sunday night the Atlanta Falcons defensive line bullied the Eagles offensive line. They harassed Carson Wentz all game with Takkarist McKinley and Vic Beasley flying off the edges. The interior of the defensive line also had a nice game with Grady Jarrett picking up his second sack on the season.
While the Colts are going to be without Andrew Luck this will still be another big challenge for the Atlanta Falcons defensive line. Quenton Nelson is arguably the best guard in the NFL in only his second year. Grady Jarrett lining up against him will be fun to watch.
The Colts have a young offensive line with Nelson, Ryan Kelly, and Braden Smith. In order for the Falcons to win this matchup, they need to win with the athleticism of Takk and Beasley. Anthony Castonzo is a starting-caliber left tackle but Takk could have a monster game given the athletic mismatch.
The Colts also have a good defense and with this being their first home game of the season, the Falcons offense will struggle to move the ball at times. Jacoby Brissett is not an all-pro but still someone who can make some plays. The Falcons defensive line can prevent that from happening.
So far on the year, the Colts have had two road games in Los Angeles playing the Chargers and in Nashville playing the Titans. They lost to the Chargers in overtime and beat the Titans 19-17. Home openers are always a challenge when the stadiums are generally packed at the beginning because a team cannot be eliminated from the playoffs in the first four weeks of the season.
Falcons will likely have some struggles on Sunday with the Colts home opener but should be okay if their defensive line plays well. Last week the Falcons were a 2.0 underdog against the Eagles and are currently a 1.5 underdog against the Colts. The offense needs to avoid a slow start so the Falcons pass rush can attack Brissett.