Too soon Atlanta Falcons 2020 mock draft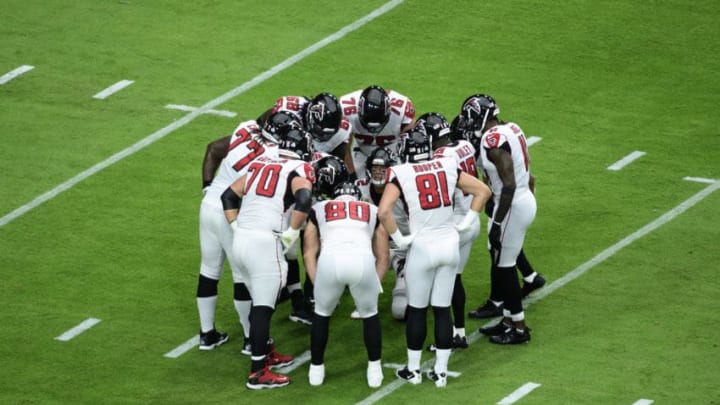 With the season in shambles and essentially over Atlanta Falcons will look to the NFL Draft to see which prospects could help this team in the future.
Currently, the Atlanta Falcons have a 1-5 record and would have the fourth overall pick in the 2020 NFL Draft if the season ended today.
This mock draft was simulated from Fanspeak where fans can draft players to their favorite teams with a big board of the best prospects for the 2020 NFL Draft. The big board is always updating throughout the year and changes drastically during the NFL Combine.
However, today's mock draft will use the most up to date big board and see what the Falcons can do. The caveat to this draft is that over the next two weeks, as the trade deadline approaches, the Falcons could add a few more picks to this draft should they become sellers.
Atlanta Falcons /
The Atlanta Falcons selecting Chase Young would be a home run pick for this team. Chase Young is currently one of the best defensive players in college football and would make an instant impact on the team.
Vic Beasley and Takkarist McKinley have not played to their potential and edge is a huge need for this team. Vic Beasley will hopefully be traded or will walk in free agency and is unlikely to be with the team during the 2020 NFL Season.
Chase Young is listed at 6'5 weighing 265 pounds. At Ohio State through six games, Young has already accumulated nine sacks on the season. Through three seasons and 32 games played, he has accumulated 22 sacks in his career.
Young would be an instant upgrade over Beasley and give the Falcons pass rush much-needed help. There is still time for Takk to reach his potential but Young is a player the Falcons desperately need.