Atlanta Falcons balance sheet: Team in the black after offseason changes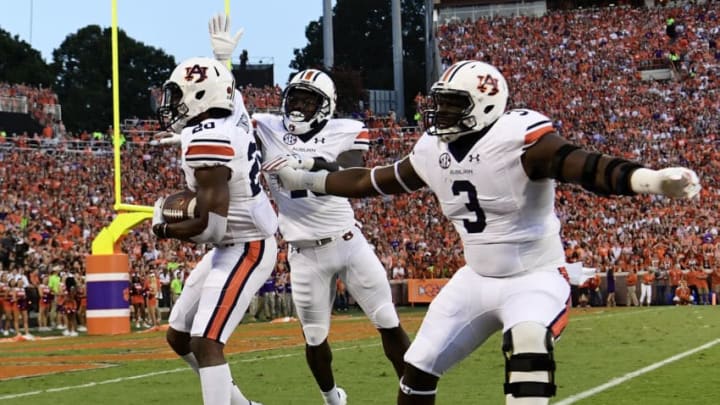 Jeremiah Dinson Marlon Davidson Javaris Davis (Photo by Mike Comer/Getty Images) /
A whirlwind of offseason personnel and coaching changes for the Atlanta Falcons has changed the balance sheet quite dramatically.
There is no doubt that the balance sheet for the Atlanta Falcons has been in the red the last couple of seasons under Dan Quinn. One could argue, that the balance sheet has been in the red for most of his tenure as the head coach.
Yes, most of that was not his doing and he is simply trying to make the personnel he was given work. However, coaching has been an issue for him especially when it comes to hiring coaches.
In order for the Atlanta Falcons to make some noise in a stacked NFC South and compete in a wide-open NFC, the Falcons balance sheet has to get back to black and the Falcons believe that they have finally done this.
Atlanta Falcons football coaching staff balance sheet – black
There were several staff changes that took place after the 2019 season concluded for the Atlanta Falcons.
Raheem Morris officially moved from assistant head coach/offensive passing game coordinator to defensive coordinator after he had a lot of success in the final eight games of the season. Jeff Ulbrich will stay with the linebackers but will take Morris's place as the assistant head coach.
Tosh Lupoi replaced Travis Jones and will coach the defensive ends and will be the run game coordinator. Aden Durde will take over the outside linebackers to lighten the load for Ulbrich and to allow every position on defense to have a specific coach, which they did not have in 2019.
Joe Whitt Jr. joined the Atlanta Falcons as the secondary coach. This will be his second time in Atlanta as he was part of the Bobby Petrino 2007 disaster. He spent a decade with the Packers helping them win Super Bowl XLV and was with the Browns in 2019.
Atlanta Falcons returning starters balance sheet – black
Yes, any time you are coming off of back to back losing seasons like the Falcons are, it may not be a good thing to have a lot of starters coming back. However, the starters that come back for the Atlanta Falcons are the ones you do want back.
Any time you can bring back the majority of your starters from an explosive offense, it's a good thing. Of course, Matt Ryan and Julio Jones are back but so is Alex Mack, Jake Matthews, Chris Lindstrom, and Kaleb McGary.
The defense will bring back its two most important pieces in Grady Jarrett and Deion Jones and will get former Pro-Bowl safety Keanu Neal back from injury. After back to back seasons ending early for Neal, his health is going to be the biggest question for those that are returning.
Atlanta Falcons incoming free agents balance sheet – black
The Atlanta Falcons added quite a few former first-round picks during this off-season. While it is too early to forecast if this part of the balance sheet will in fact be in the black, we are siding with optimism here.
Adding Dante Fowler and his 11.5 sacks, a running back with the capabilities of Todd Gurley as well as Deone Bucannon, Laquon Treadwell, Charles Harris, and trading for Hayden Hurst gives us reason to side with optimism.
While a few of these guys did not pan out in their previous stops, let's hope a change of scenery and a better locker room led by future Hall of Famers will help these guys right the ship.
Atlanta Falcons 2020 draftees balance sheet – black
In case you need reminding who the Atlanta Falcons selected in the 2020 NFL draft:
A.J. Terrell, Marlon Davidson, and Matt Hennessy will be instant impact guys for the Atlanta Falcons and all will be starters by Week 3; Terrell and Hennessy will start out of the gate for the Atlanta Falcons at corner and left guard, respectively.
Walker and Hawkins will supply some nice depth but assume that these guys are going to have a much bigger impact on special teams for Ben Kotwica than on the actual defense. Hofrichter was a great college punter and will challenge Ryan Allen for the spot vacated when the team released Matt Bosher after nine years with the Falcons.
After missing the playoffs for two straight seasons, the Atlanta Falcons look to bounce back and surprise people around the league. After taking a look at their balance sheet, there is no reason to think that the Falcons aren't back in the black and won't be back in the playoffs in 2020.